Back in my WP Engine Support days I ran an "off the books" documentation site, to help me support the users that were having issues with their WordPress sites. Because the guides we had at the time were lengthy essays chocked full of useless facts, and it took forever just to pick out the relevant info to solve the issue. Many of the users would not bother wasting their time reading through official documentation, and just have support do it for them. I eventually threw together a basic site with a few TL;DR Guides for some of the common WordPress Issues I would see daily, and started testing it with the users. The users seemed to like it a lot more because it gave them the basic steps to follow with a video showing you exactly what to do, with no bloat or extra crap.

After the initial testing I shared a macro with the other support techs that I threw together for the User Verification Process, that cut about 2 minutes off the process, and soon most of the support team was starting every chat out with a link to this TLDR on my site.
After I left, the site was still getting a decent amount of traffic so I slapped some ads on there and managed to make some money off of it, but never bothered updating it or revamping it until now.
I found the old backups, spun up a new WordPress install on my docker server, and restored the backup.
With the site now up and running, I updated all the things( Themes, Plugins, API's, and Other Whatnots) slapped a new domain on it https://wp-tldr.com and started converting everything over using the Elementor plugin.

At this point I have the site structure set back up, and it is starting to look a lot better
Now the only thing I have to do now is come up with some content. Some of the stuff I had is still relevant today but most of the info needs to be updated, and I cleaned out most of the WP Engine specific guides.

I am have been using ChatGPT to help me come up with some of the common issues in WordPress and then put together the steps to fix it.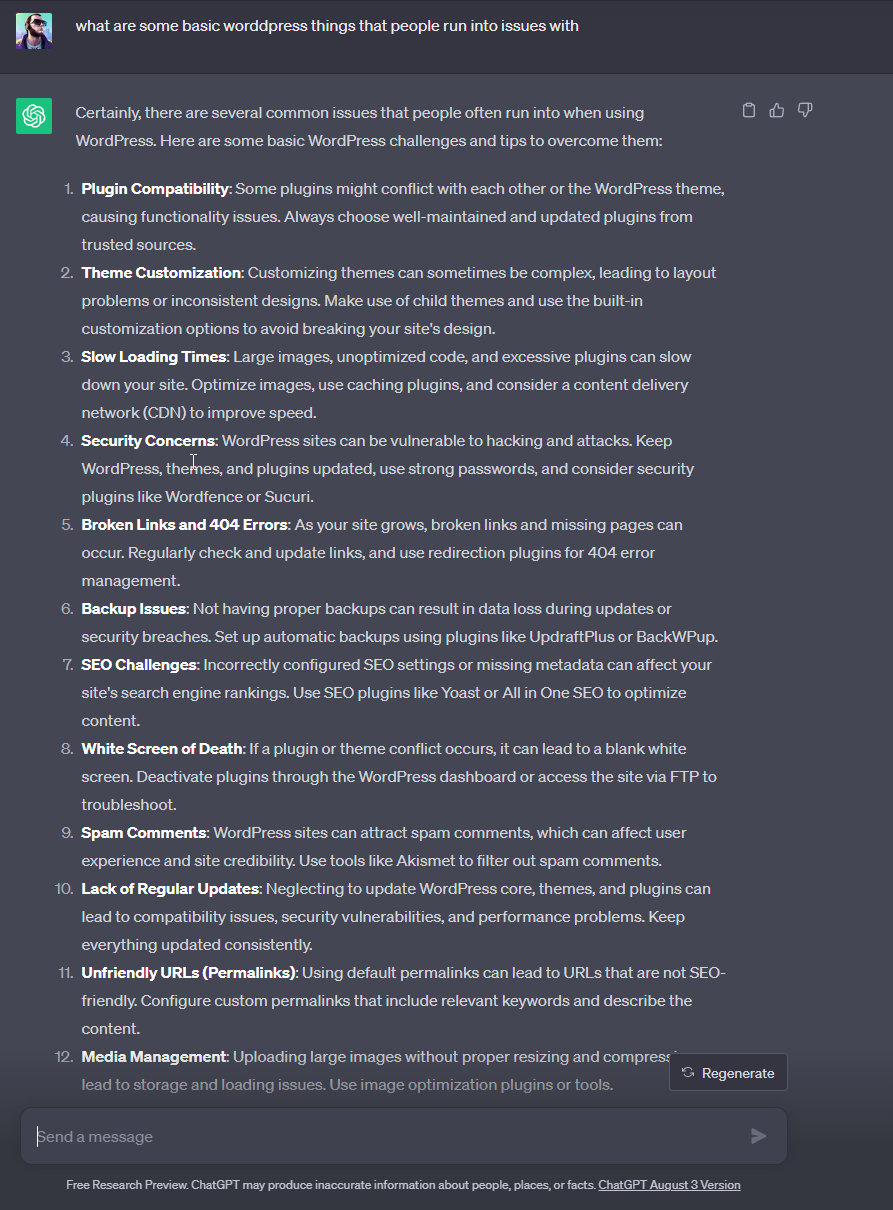 I am going to use the same post format that I was running before, for now. It should do the trick while I build up the site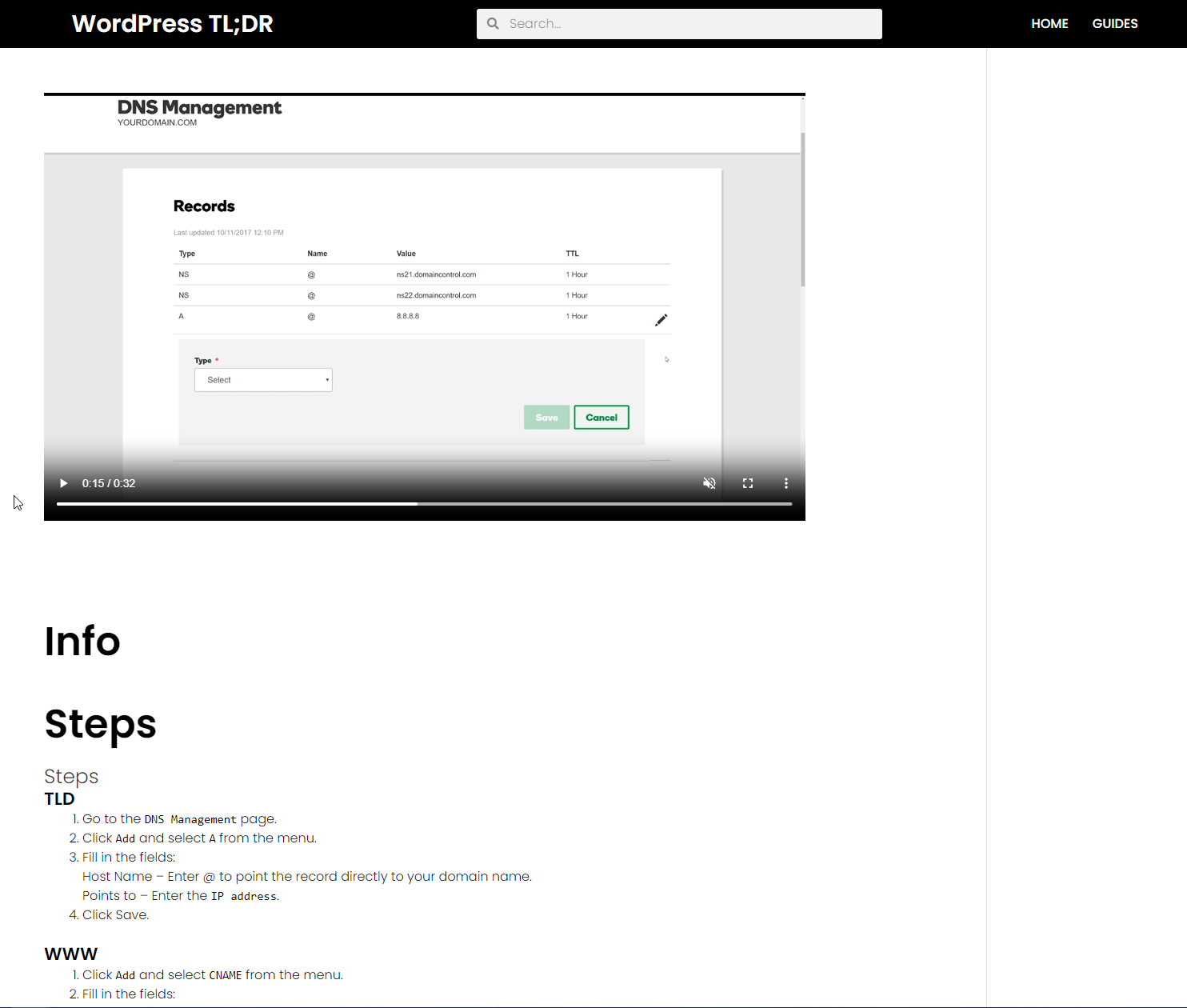 I am also working on adding in a setting that will let the user put in the domain of the site they are having issues with.
The idea is to have all the guides dynamically use the domain the user enters, and populate the steps with links to all the relevant info needed for the guide.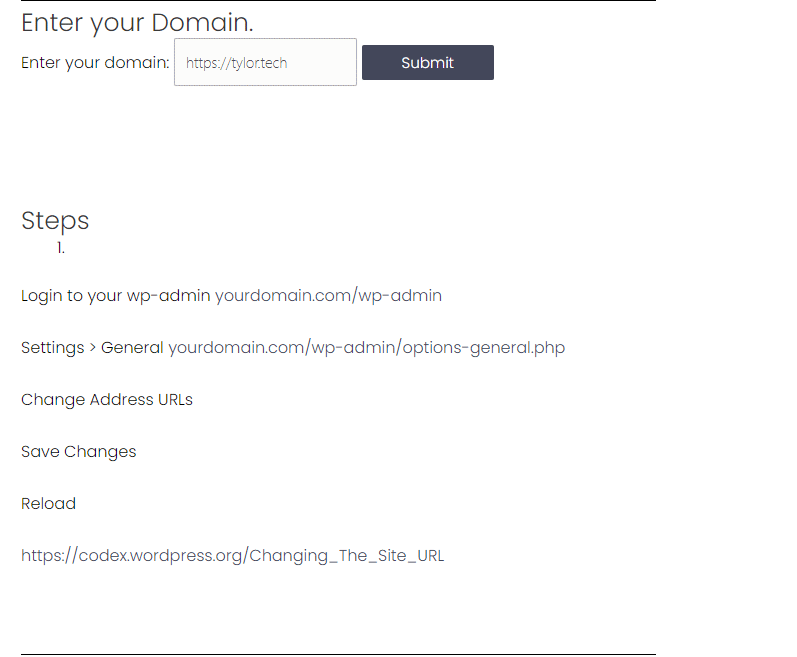 I've made some decent progress, but there is still a lot to do to get this off the ground.